Pool Design & Construction
Swimming pools are fun oases in the summer months, but when it comes down to it, they can be costly to build and maintain. That's why it's essential you entrust your pool design and construction to a team of experts who are skilled enough to properly plan and execute the endeavor. The last thing you want is a leak in your pool, so our team at Georgian Landscape Design (GLD) invites you to ask yourself the following questions:
What kind of pool design options are there?
There's a wide variety of customization options on the market today. At GLD, we can provide you with any feature you wish, such as:
rock waterfalls
pool fountains
pool mosaics
pool lighting
tanning shelves
colored quartz interior finishes
You'll want to consider how these features integrate with the pool area, design, and yard as well. The options are endless, but we can help select design features that will blow you away. Whether it's simple or luxury you're seeking, you are in good hands with NGLM.
Along with these stunning features, there are other, more practical design factors to take into consideration, such as size and shape, depth and volume, how to get in and out, and more. Pools contain a lot of water, which means they place a lot of pressure on the pool shell. You don't want to take any chances, which is why it's essential a trained structural engineer is involved in the design process.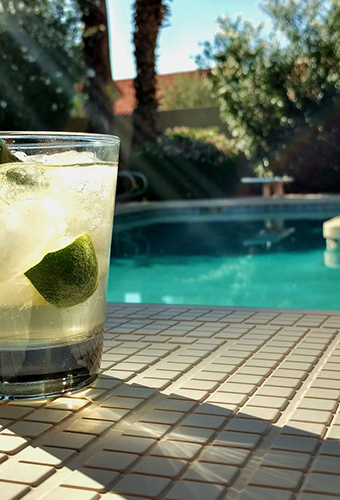 How long does construction take?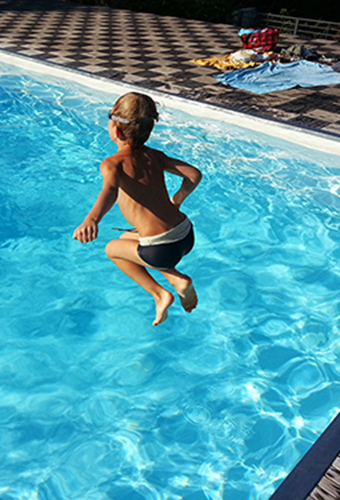 The answer: it depends on the type of pool and other project specifics. A turnkey fiberglass pool can take between 3 to 6 weeks to complete. This is a good option for those rushing to install pools before the late spring or summer months. Vinyl liner pools are also fairly quick to install, and typically require a bit more time than fiberglass pools.
Concrete pools, on the other hand, take much longer to install because they are assembled entirely on-site. On average, they take between 2 to 5 months for fabrication and completion. However, you'll want to consult with our construction service about your specific situation before taking the leap.
What are some potential problems that could arise?
There are tons of potential issues to consider, but the main ones can be divided into two categories: structural problems and leaks. Structural issues can arise if the wall panels are not secured properly with concrete or if the pool shell shifts or cracks. Leaks, on the other hand, can occur in the underground pool plumbing, as well as in the skimmer or return jets.
Luckily, there's a simple way to dramatically reduce your risk of these issues – go with a reliable contractor who is skilled in preventing such damage. A pool is a long-term investment, and you want to make sure you hire people who can get the job done right the first time.
Contact Us for a Consultation
Here at Georgian Landscape Design, we have the skills to bring your visions to life. Whether you want a stunning new pool to show off to your guests or need to keep your yard well-maintained, our expert team is at your service.
Our top priority is customer service, and after 10 years of serving all of metro Atlanta and North Georgia, that hasn't changed. Contact us today online or via phone at (770) 417-8737 to schedule a consultation with our skilled team. We can't wait to transform your yard!